Canticle is a head-to-head strategy game that also includes a solo mode. Players score points by combining cards into matching patterns.
Canticle was our entry into this year's GenCant contest sponsored by ButtonShy Games.
ButtonShy makes portable "wallet games", and so the design challenge is to make a game that may only use the components listed below:
12-18 Cards
Vinyl Wallet
4 Panel Rule Sheet (this is a folded rule sheet that is essentially the size of 4 double sided playing cards.)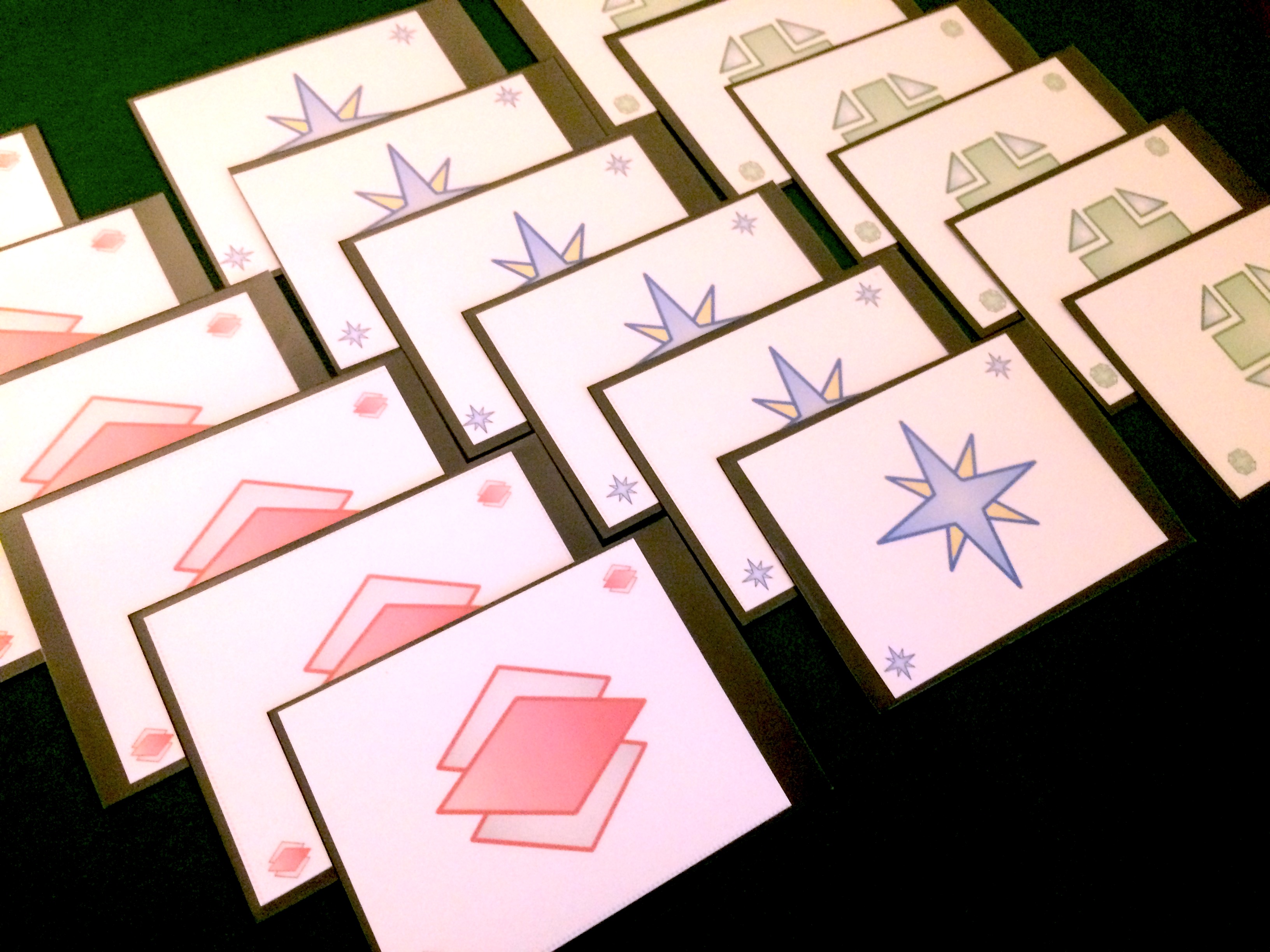 We've released Canticle as a print-and-play game. You may download and play for free.
The game files are single-sided
For best results, use 8.5"x11" heavy paper (110 lb. or higher)
Print the game card files in either color or black and white
Download and print the rules

These are designed to fold for handy storage
You can also watch our how-to-play video on our YouTube channel.
Game information
1-2 players
Ages 7+
10 minutes